Steven A. Kulik, Jr., M.D.
Board Certified Orthopaedic Foot and Ankle Surgeon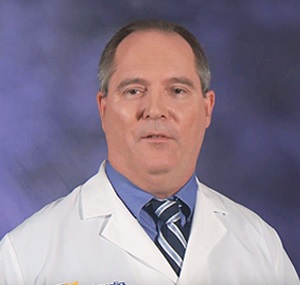 Steven A. Kulik, Jr. M.D. is a board certified orthopaedic surgeon. His scope of practice is Foot and Ankle surgery to include Total Ankle Replacement surgery.
Dr. Kulik obtained his undergraduate degree in Chemistry from Stetson University in DeLand, Florida. He completed his medical school at Tulane University School of Medicine. After medical school, he was commissioned as an officer in the US Army, and completed an internship at Brooke Army Medical Center in San Antonio, Texas. His orthopaedic surgery residency was performed at William Beaumont Army Medical Center/ Texas Tech Health Sciences Center in El Paso, Texas. Dr. Kulik completed his Foot and Ankle Fellowship at University of Texas, Houston School of Medicine with Drs. Thomas O. Clanton and Donald Baxter.
After serving 12½ years in the US Army as an orthopaedic surgeon, Dr. Kulik transitioned to private practice. He practiced exclusively foot and ankle surgery for 12 years with Arkansas Specialty Orthopaedics, a group of fellowship trained orthopaedic surgeons in Little Rock and North Little Rock, Arkansas.
After moving to Baltimore to be closer to family, he joined the Johns Hopkins Orthopaedic Department at Good Samaritan Hospital. He practiced full time as an Orthopaedic Foot and Ankle Surgeon until 2014. For the majority of the time, he was the only Orthopaedic Foot and Ankle Surgeon at John Hopkins. In 2014 John Hopkins cancelled their affiliation with Good Samaritan Hospital. Dr Kulik chose to remain at Good Samaritan Hospital with the other orthopaedic surgeons. He practiced with Medstar Orthopaedics until 2017 when Medstar closed the Department at Good Samaritan Hospital.
Currently he is practicing with Orthopaedic Specialist of MD at Greater Baltimore Medical Center (GBMC). He is the only Orthopaedic Foot and Ankle Surgeon at with this practice, and sees both surgical and non -surgical patients.